KPV SOLAR EPC SERVICES
EXPERIENCED | COMPETENT | INNOVATIVE
KPV plans and develops large Photovoltaic and Solar Thermal power plant projects for investors. This includes carrying out the initial economic feasibility forecasts, finding a suitable location, securing title to the land (including obtaining all necessary permits) and taking care of all feed-in contracts with energy utilities. A team of experienced technicians develops all required designs in detail. When planning any project, general regional requirements, individual requirements, and local climatic conditions are all taken into account. The result is always a high-performance solar power plant with the shortest possible period of amortisation and an attractive return on investment.

WE PROVIDE COMPETENCE ...
KPV provides many years of extensive experience in the turnkey realization of large solar power plants. Our installations are especially designed for longevity and superior investor returns. KPV's project engineering group, headquartered in Austria, has already successfully put a wide range of installations into operation in various European countries.
KPV's extensive power plant expertise supports installations on:
Ground mount
Rooftops
Covered structures like e.g. carports, greenhouses, etc.
Outstanding returns are engineered in collaboration with close partners KIOTO and GREENoneTEC already at the very moment of module manufacturing. Our photovoltaic modules and solar thermal collectors are sorted according to extreme narrow efficiency tolerances, ready to be placed exactly at the right spot in the power plant and tuning each the installation to the limit!
Additionally, strategic partnerships with renown inverter (e.g. FRONIUS) and mounting structure (e.g. ALUMERO) suppliers guarantee the availability of best European components for our turnkey solutions.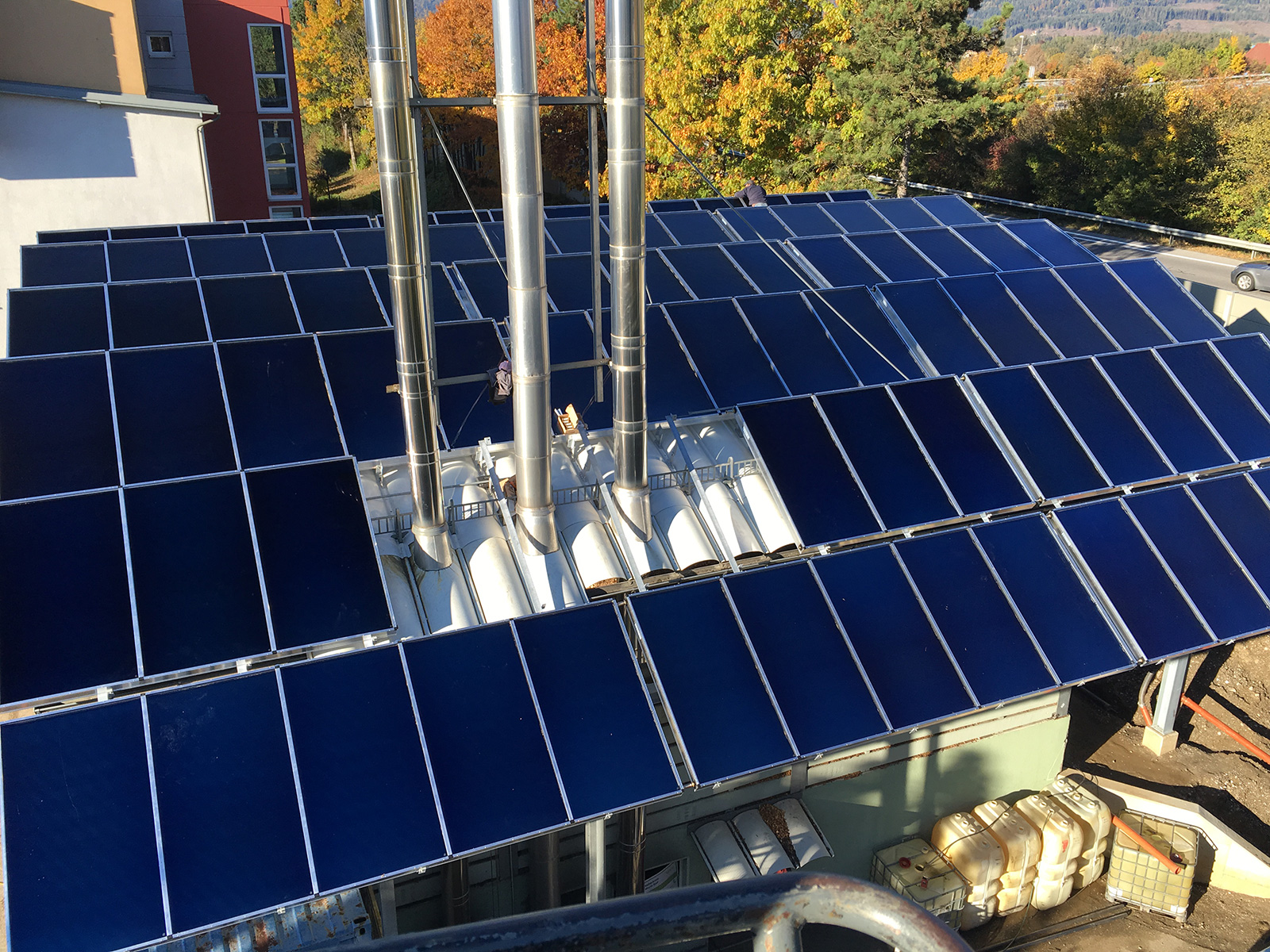 KPV Solar Thermal rooftop installation / Austria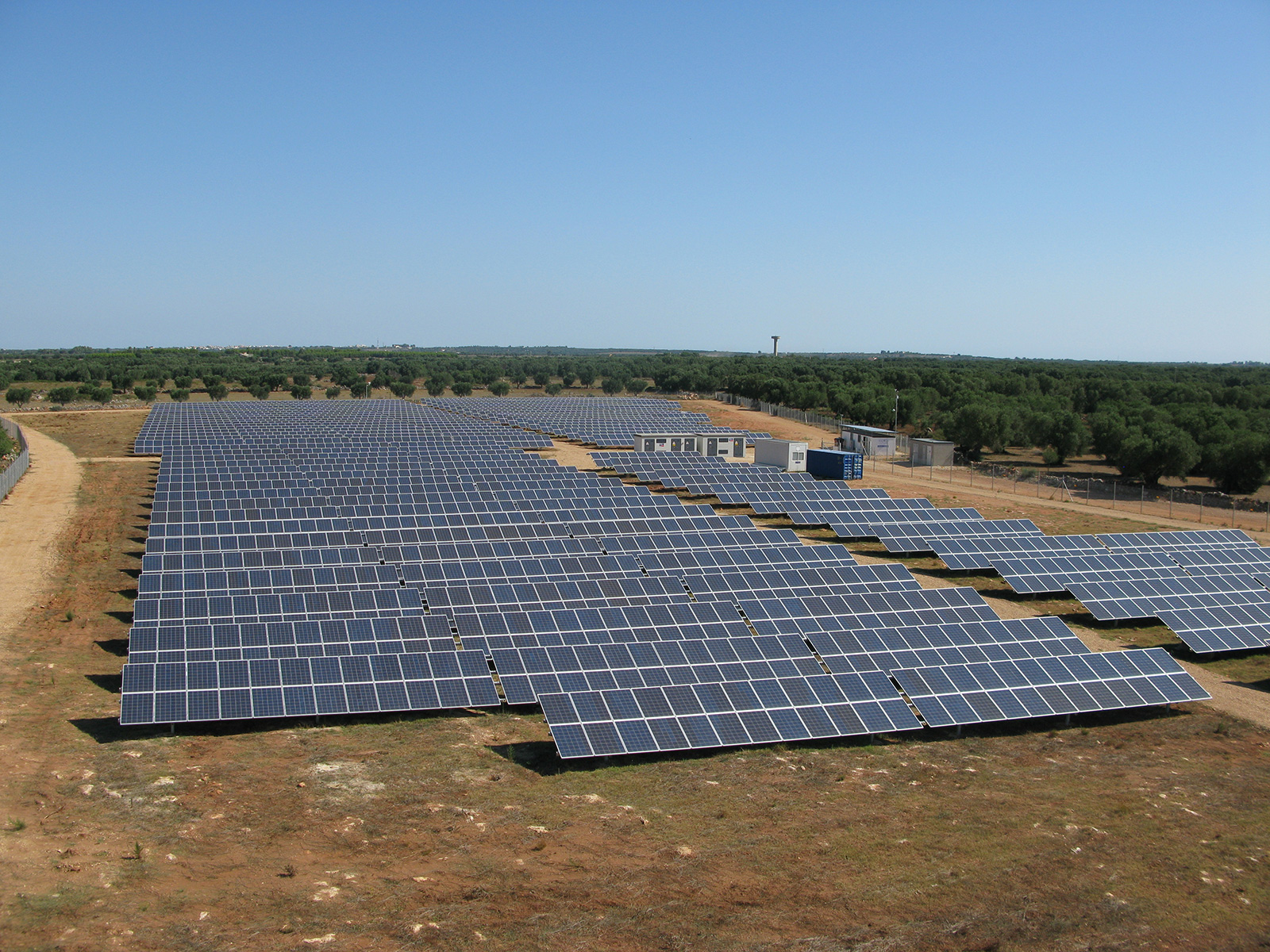 KPV free field installation / Italy

... AND TURNKEY SOLUTIONS
KPV plans and develops solar power plant projects for investors. This includes carrying out the initial economic feasibility forecasts, finding a suitable location, securing title to the land and taking care of all feed-in contracts with energy utilities.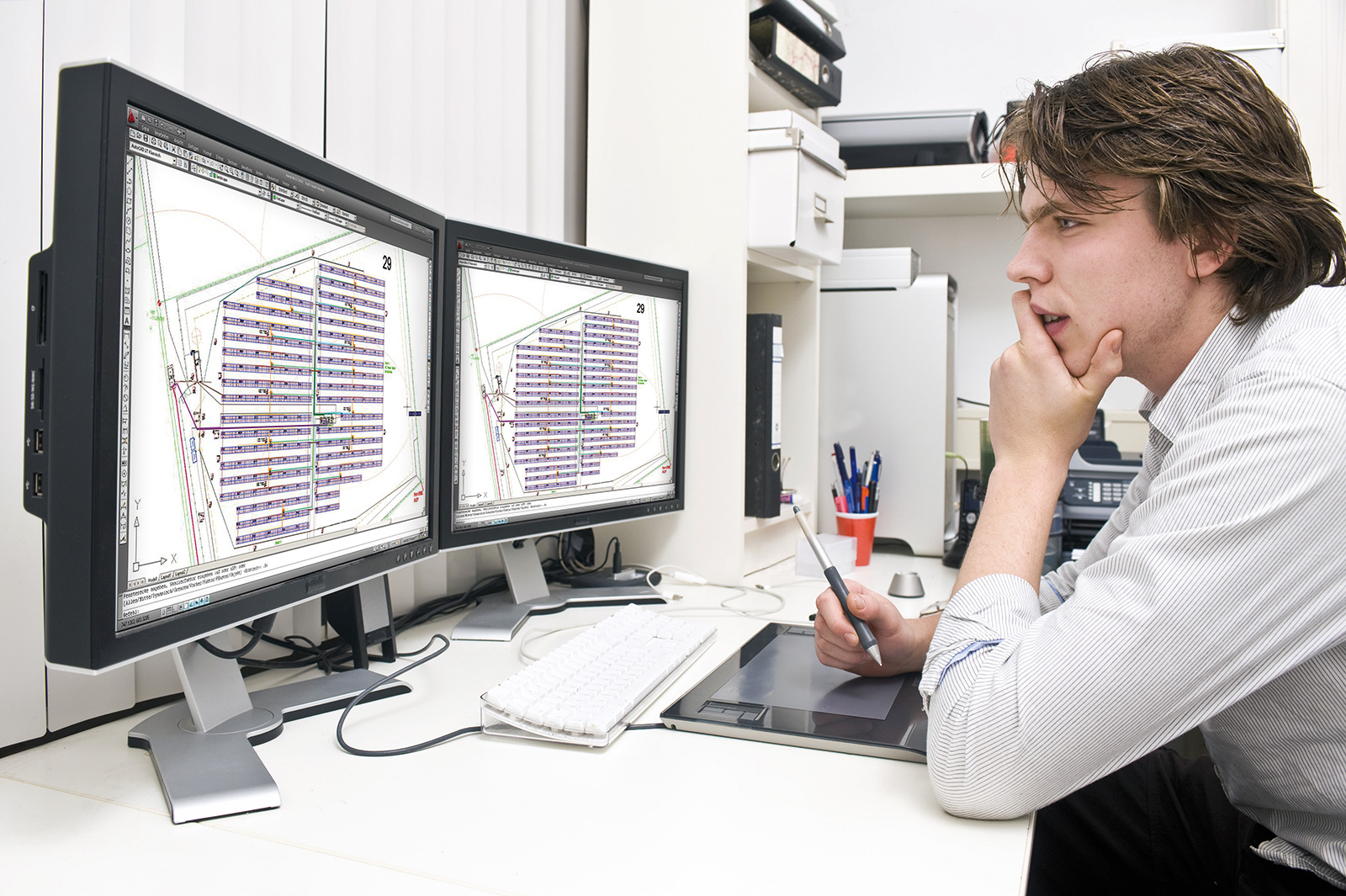 Under the leadership and quality control of KPV as an experienced general contractor, the solar power plant can be constructed in the shortest possible time, including all safety equipment, and with the coordinated cooperation of carefully selected regional subcontractors. Upon conclusion of all necessary insurance contracts and after a successful technical acceptance test, the plant is connected to the grid and produces at full power.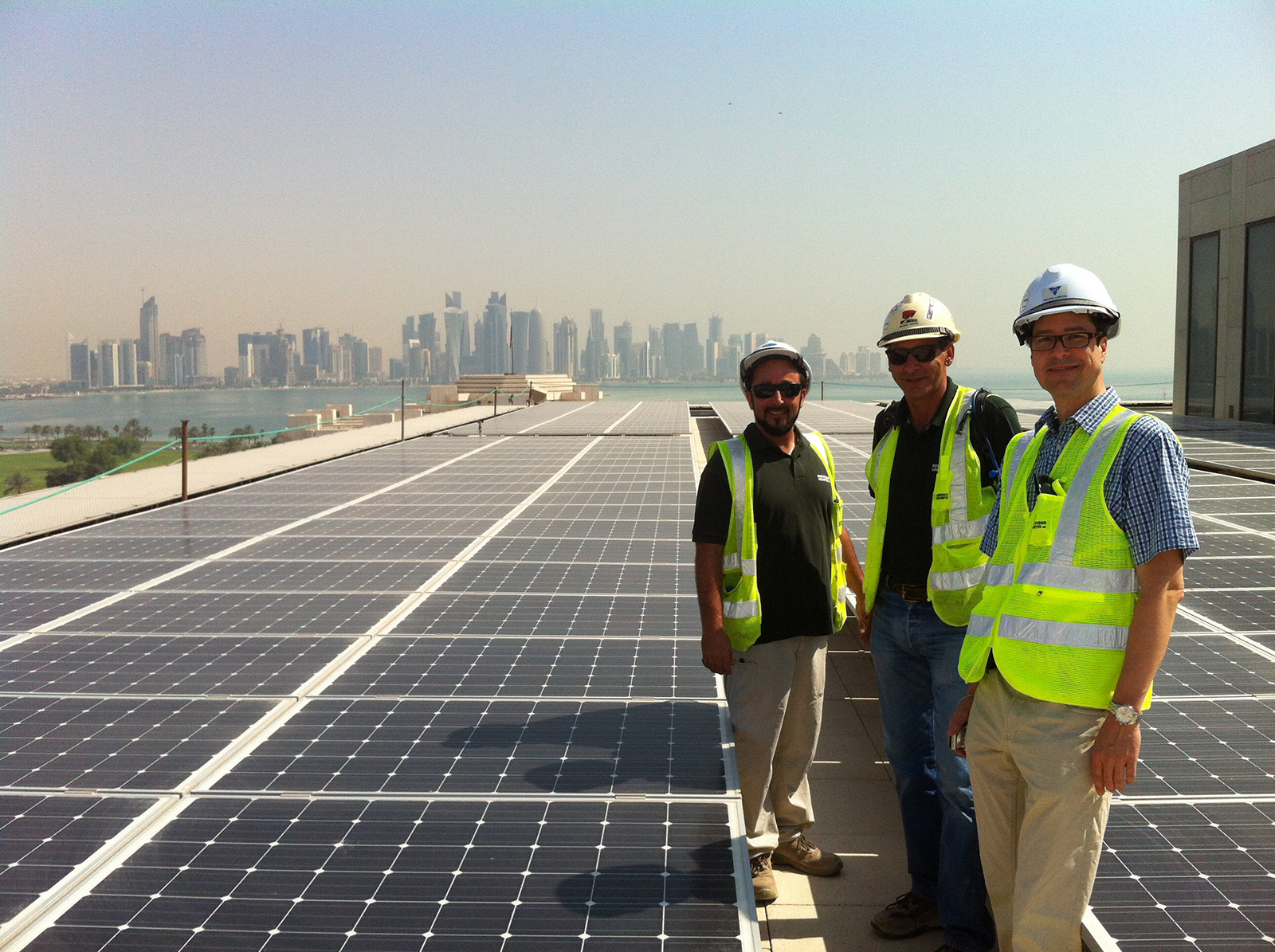 During the entire period of operation and use, KPV checks all functions of the solar power plants and documents their performance on an ongoing basis. These seamless online diagnostics, in cooperation with our on-site specialists, ensure trouble-free, yield-optimised operation, and effectively prevent unpleasant surprises.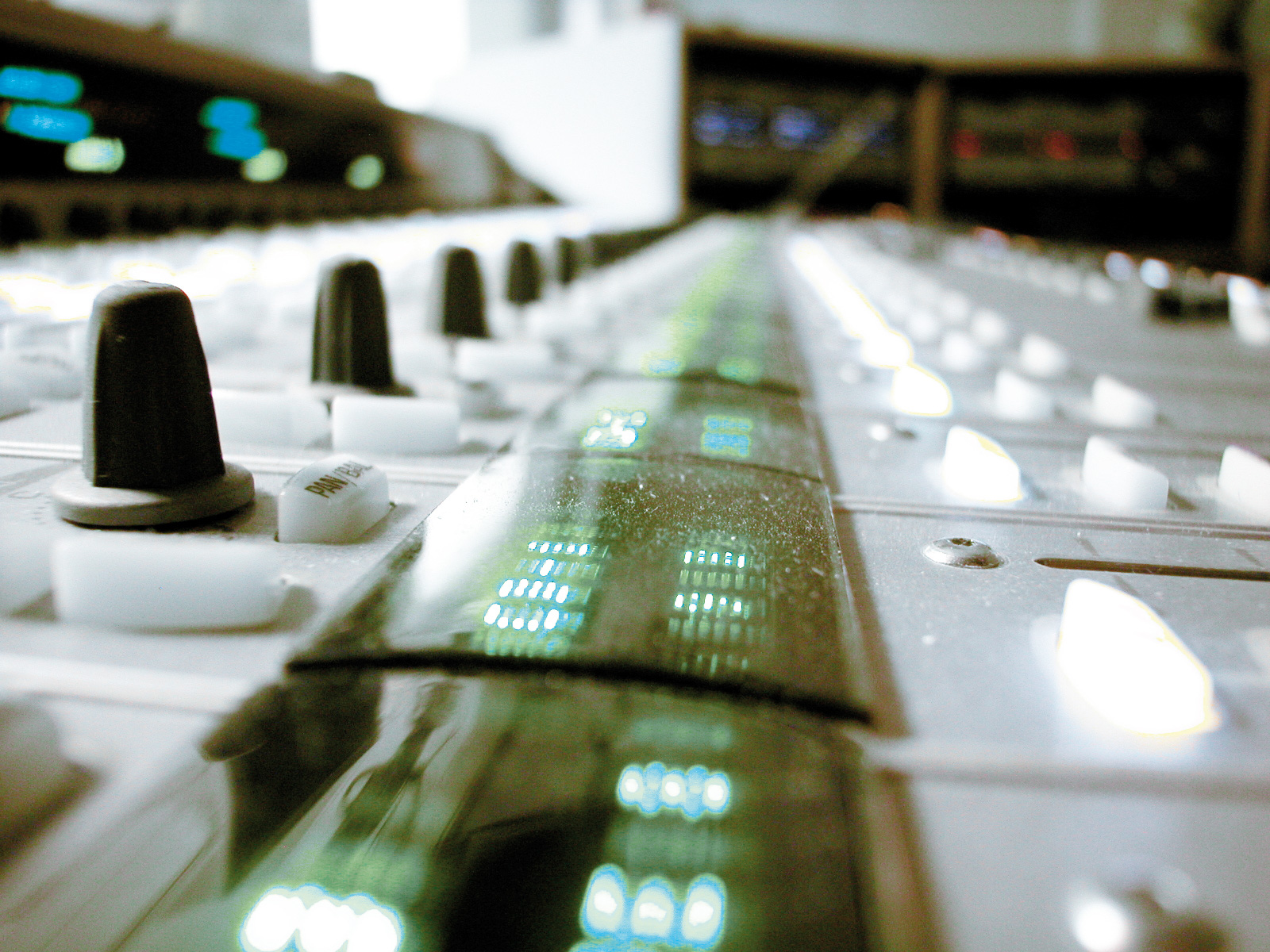 WE GUARANTEE MORE PROFIT ...
KPV installations are planned for performance and sustainability. Based on a detailed evaluation of the project site, KPV ensures optimal yield for the investor, e.g. by:
Choosing the best and most renown components
Dimensioning of the cabling for the worst case operating conditions
Design of layout and structure for extreme climate conditions
KPV´s experienced project managers ensure that the installations meet all planning and design requirements which include:
Fine tuning of module positions based on accurate measurements and sorting in the factory
Careful laying of cables to avoid internal or external disturbances and losses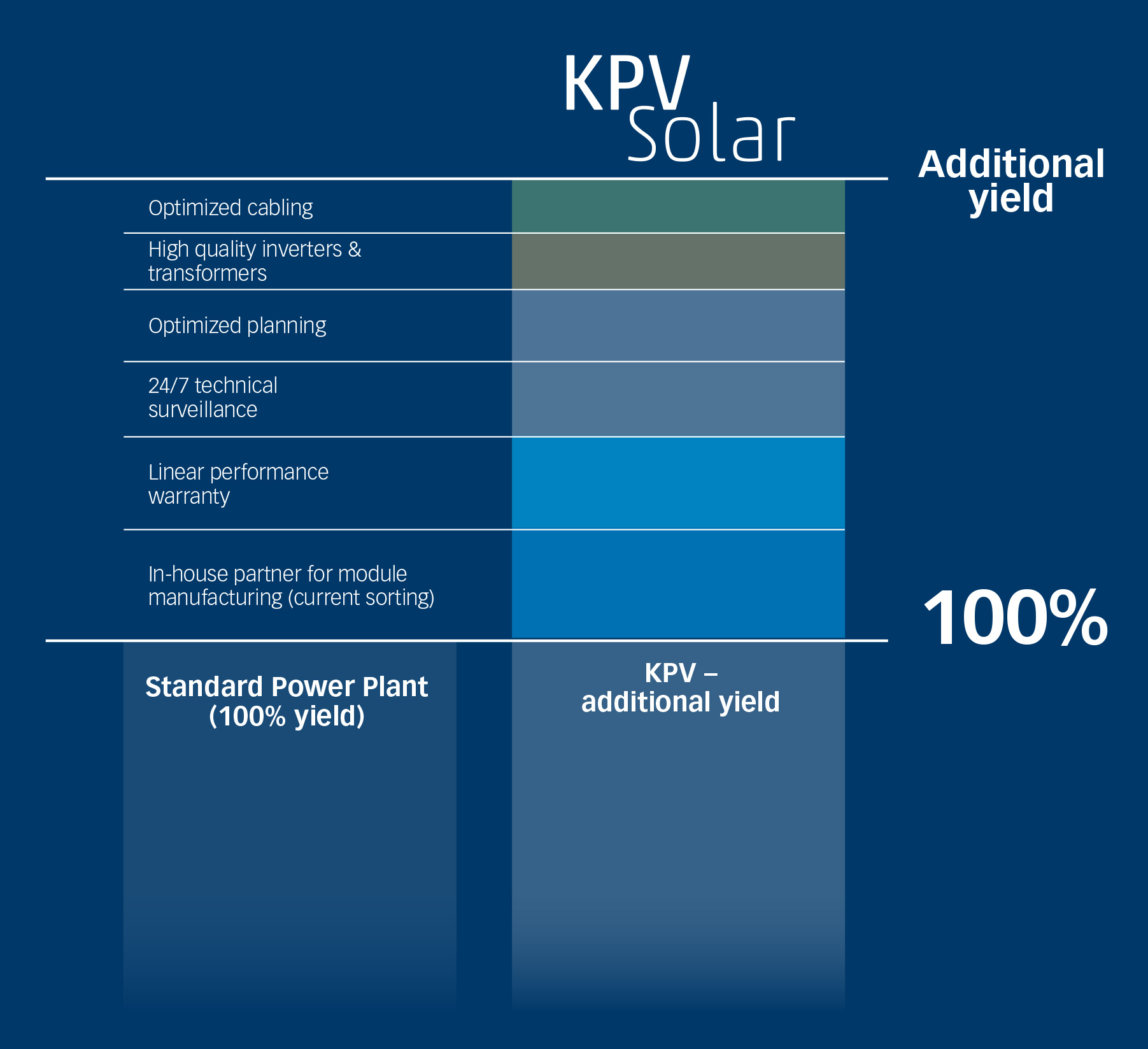 ... AND SECURITY OF INVESTMENT
KPV ist the first company worldwide offering a 100% money back guarantee regarding the yield of its installations.
Based on the details of a particular project, independent experts determine the expected electricity generation per year. With KPV's yield warranty the investor gets back the relative share of the turnkey price in case of an underperforming installation, e.g. 10 % less electricity yield leads to 10 % price eduction for the installation. KPV is able to offer this security of return on investment through particular tuning measures in each phase of the project.
100% MONEY BACK GUARANTEE
For the electricity yield of the installation.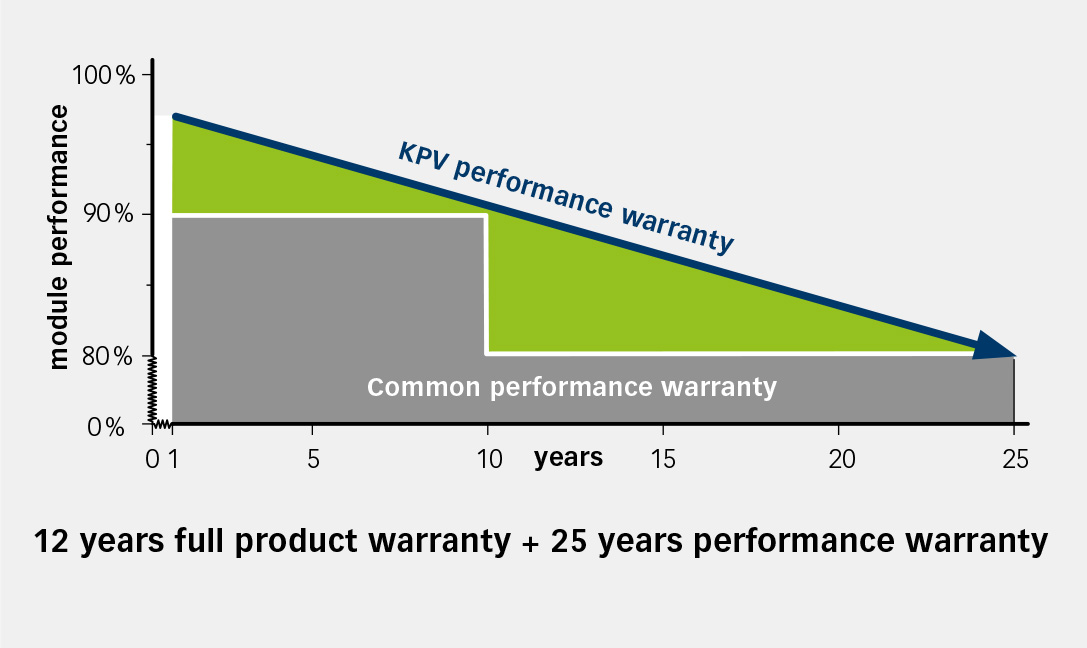 WE COMBINE SUPERIOR PRODUCTION ...
KPV uses modules of the in-house partner KIOTO Photovoltaics GmbH for its large PV power plants. These modules are produced in Austria according to ISO 9001/2000 Standards with all required IEC certificates (IEC 61215, IEC 61730).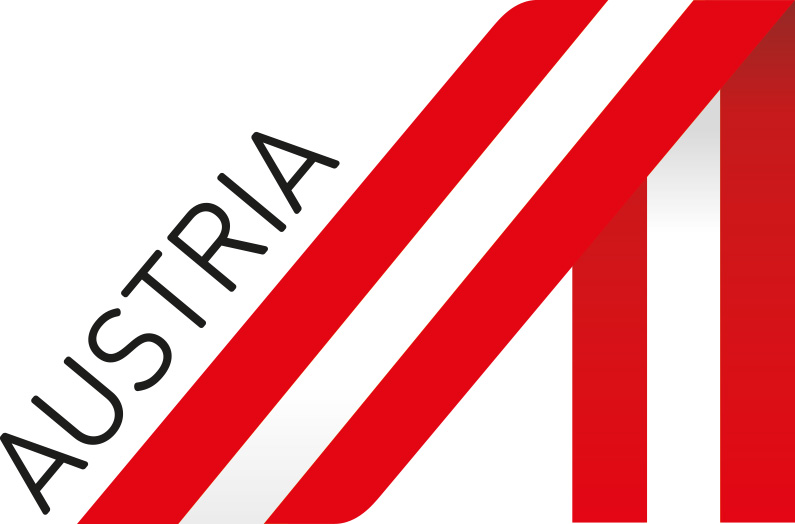 KPV modules withstand highest snow loads (5400 Pa) and are extremely hail resistant (twice the IEC requirements!) All main components of these KPV high performance modules are of European origin, thus guaranteeing superior product quality for an extremely long life time.
The production of our modules is fully automated. In contrast to the general market standard we sort our dedicated power plant modules as narrow as 0,1 A. This ensures a clearly and measurable better power plant performance for our customers. Module for module – string for string.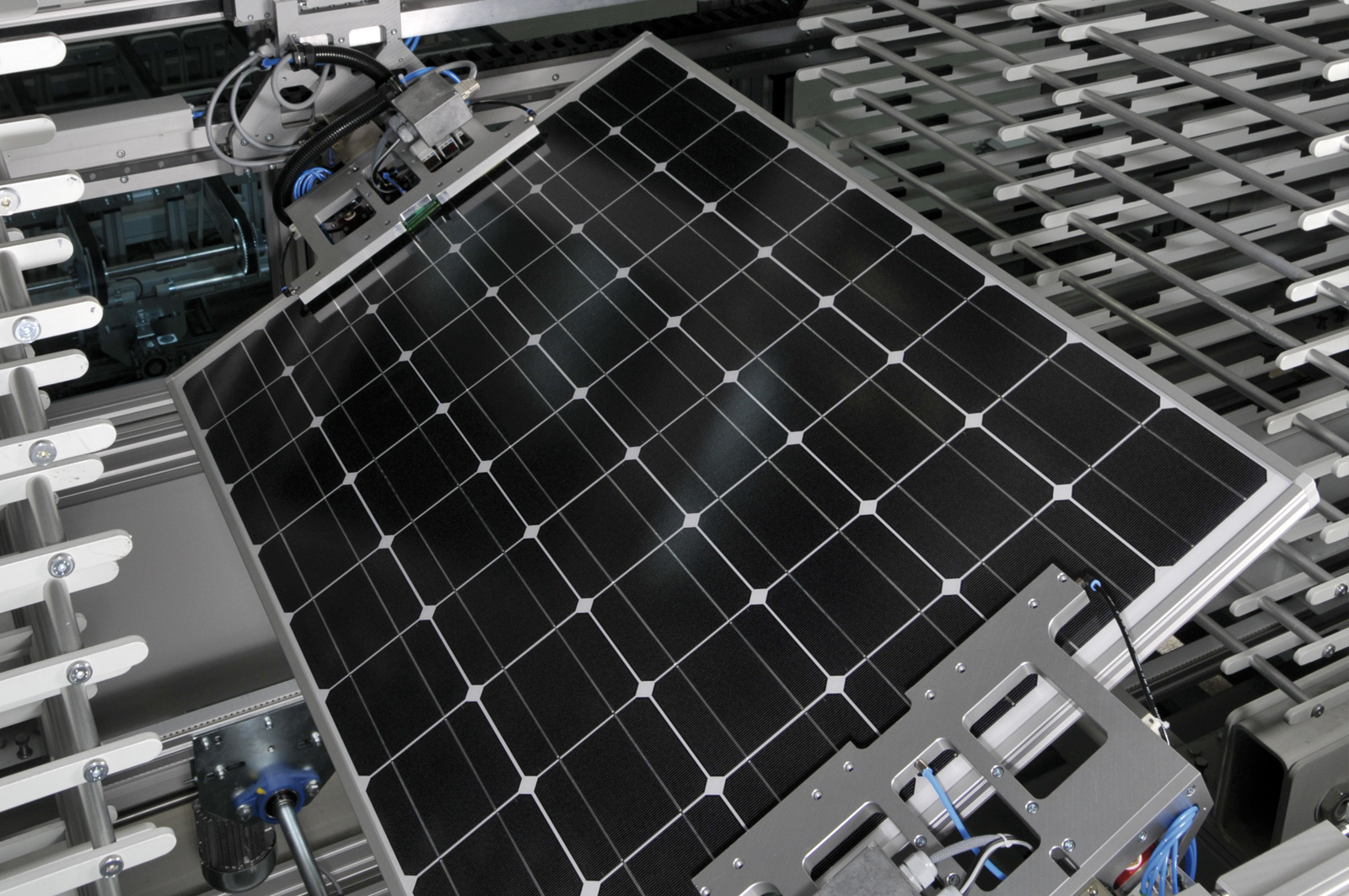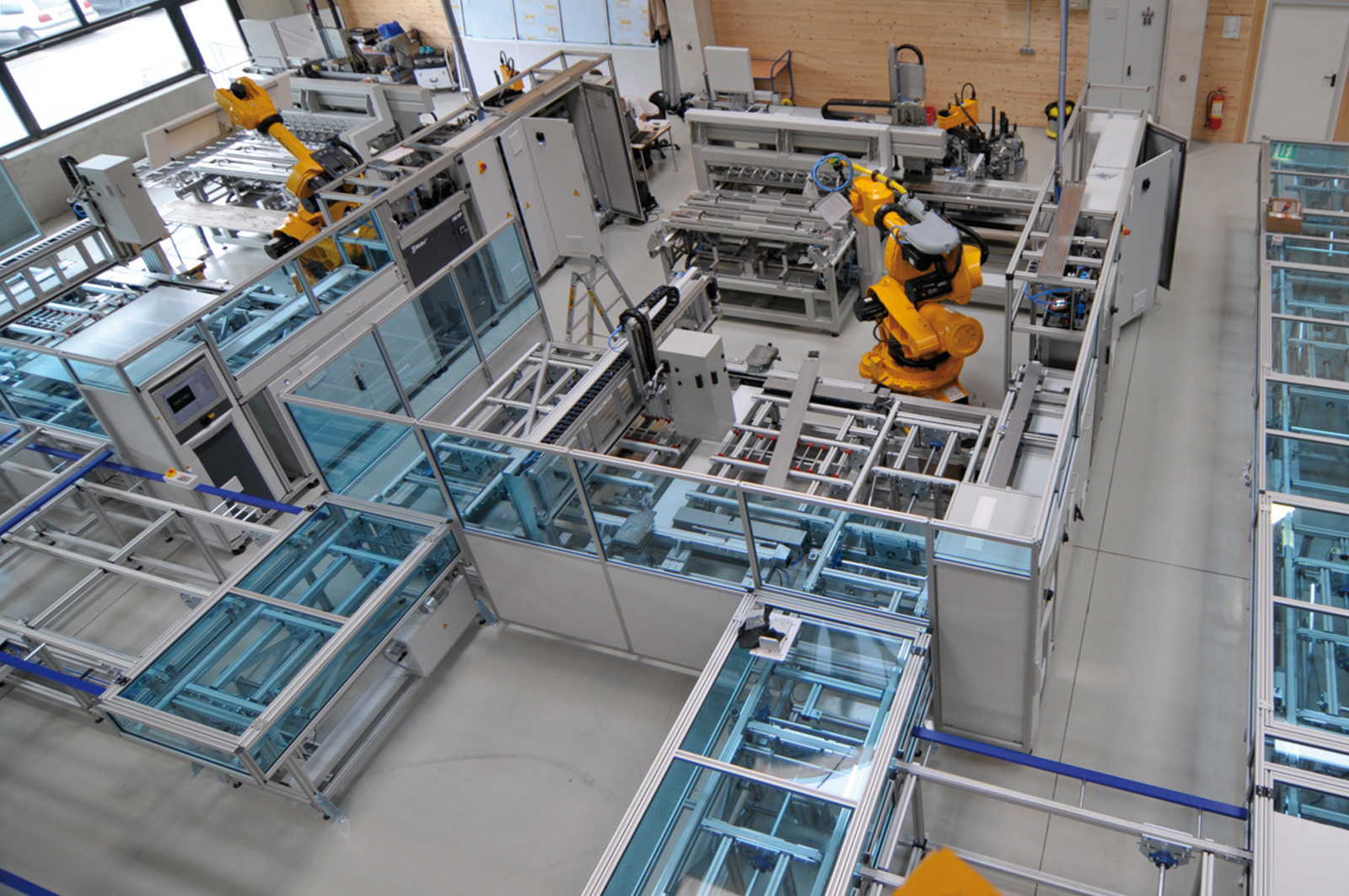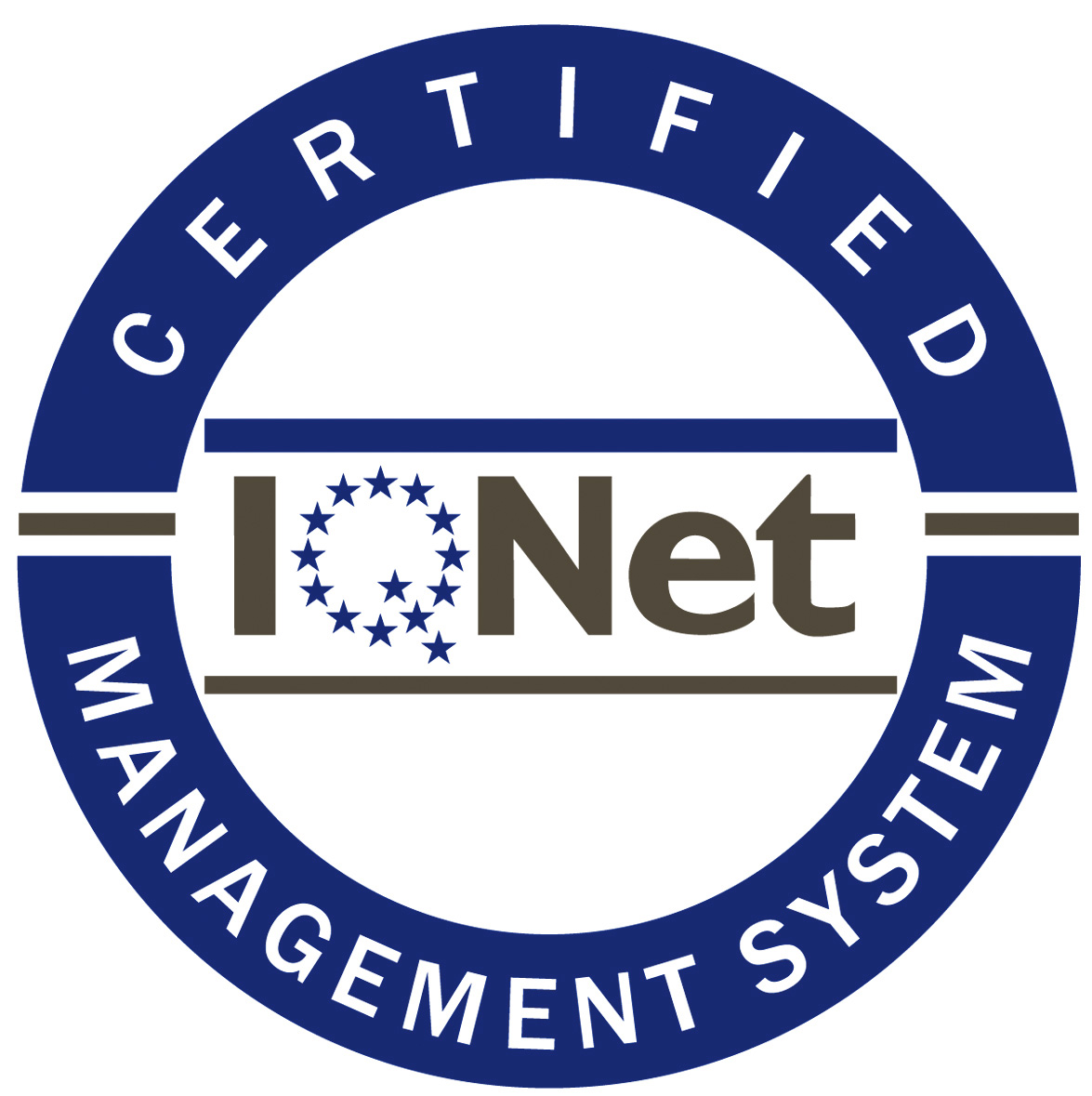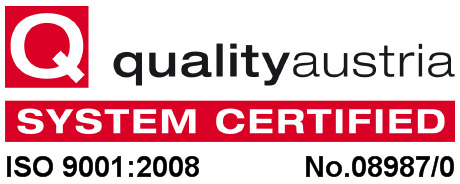 ... AND INTERNATIONAL EXPERTISE
KPV's international project network ensures the required expertise for the realization of solar power plants.
In order to build on solid legal ground, KPV links local specialists with top international lawyers.
KPV works with the most competent local construction companies and selects only the best suited European components based upon KPV's high quality specifications.
KPV insures your installations against all possible risks already during construction phase and employs only independent international security firms.